A very important part of what programs we can offer here at Triangle Baseball depends on the fundraising we can do as a club.  We do receive support via Provincial gaming grants but as youth registration volumes go up, along with more families needing financial aid in order to afford to play these sports our fundraising has to stretch further and further.  With this trend most likely continuing to rise we will have to find other ways to support our program.
Here are a few ways we have, and will be, fundraising this season.
Purdy's Fundraising Chocolate Bars

Purdy's is currently the #1 fundraiser for our club.  We receive less than enthusiastic feedback about having to do it every year but at the end of the day it makes us a lot of money, money that gets put back in to support our program.  Without programs such as this regsitration fees, rental costs and such would continue to increase. 
So we have a couple options with regards to this program and they are as follows...
OPTION #1 - "BUY OUT" your fundraising fees.  This option allows you to NOT take part in the program if you don't want to however there is a cost.  You can pay a reduced amount at $40 to avoid having to sell them.  Options to BUY OUT your fees will be given at the time of spring registration or any other time after registration as a stand alone product in our online store.
OPTION #2 - "BUY IN" to your fundraising fees. This option comes with an $80 price tag, $40/box X 2 boxes.  The fees can be paid either online at the time of Spring registration or via cheque at a TBD time/place at the beginning of the season.  Once you receive your chocolates you re-sell them for the suggested $2/bar to recuperate your money and that is it.
2018 Fundraiser's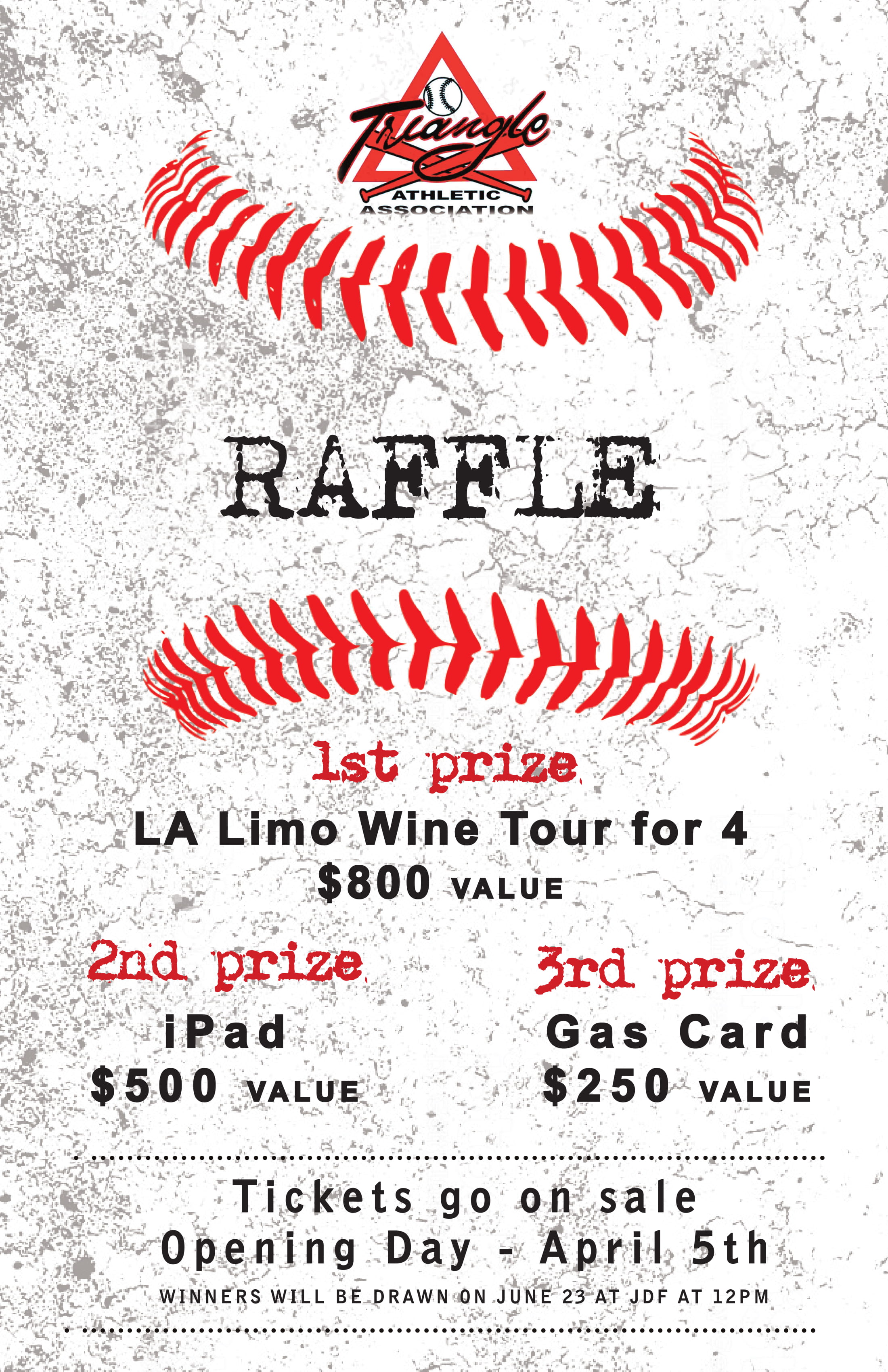 2018 Triangle Baseball Raffle Fundraiser

Platinum Floral Designs Fundraiser