Date:

November 10th, 2018



For - ALL DIVISIONS



TRIANGLE HOODIE PRE-SALE





We

will once again be doing a pre-sale during our 2019 Spring Season but to get a jump on things we are doing a hoodie pre-sale during Spring Registration that opens November 14th.  You will be prompted with an option to purchase a hoodie during registration.  We will be taking orders for these hoodies up until early to mid march to ensure we will have them ready for the first week or two of the season.  The hoodies will be at a cost of $25, most likely $10 or more less than they will be during the later pre-sale so it is a good time to grab them.  They will come in the color options, Black, Red or Grey.  If you don't decide to purchase during registration and change your mind later, the hoodies will be available for a standalone purchase in our STORE page of our website.

*Excuse the poor quality logo, this is only the concept drawing!  Logo's are getting finalized this week :)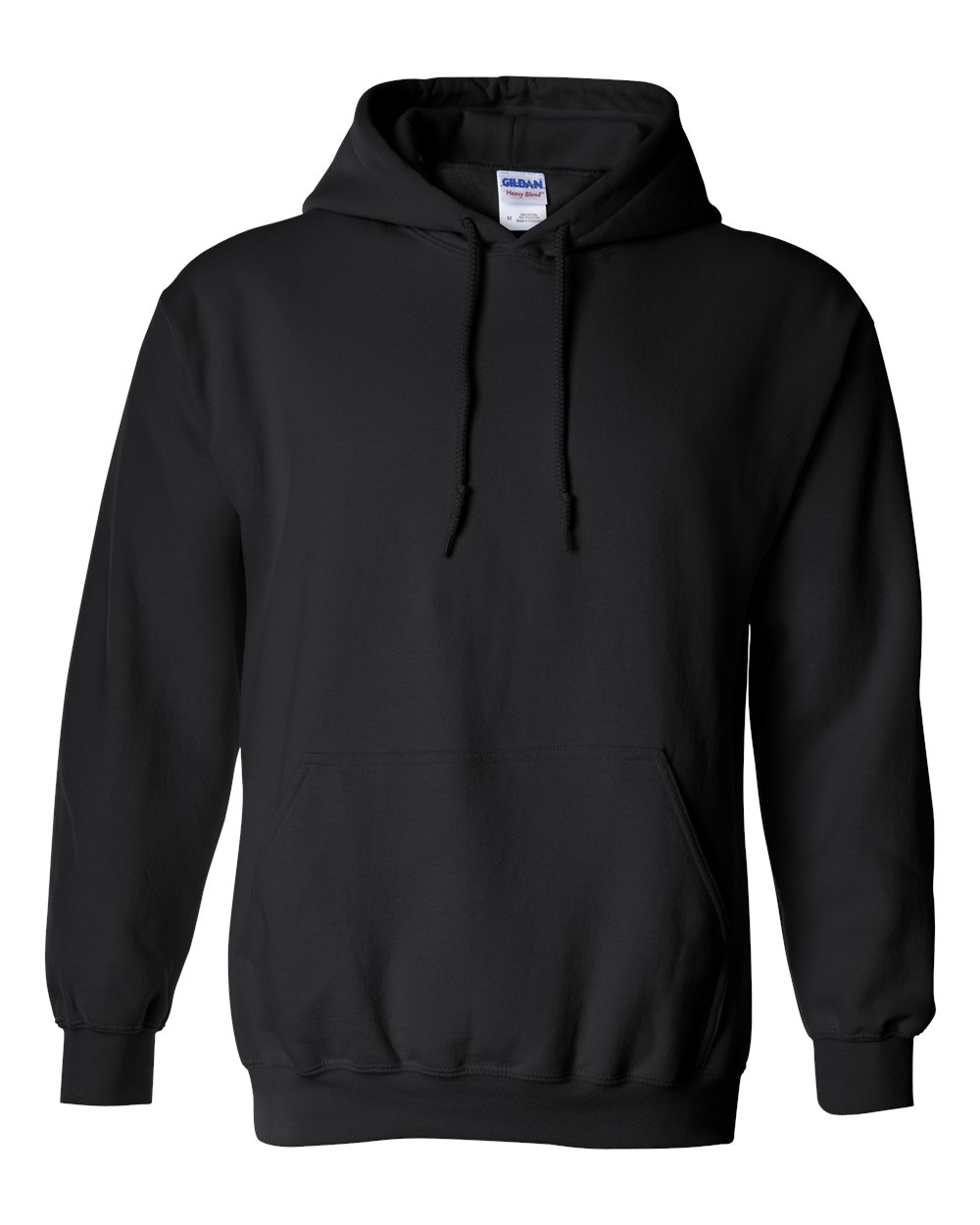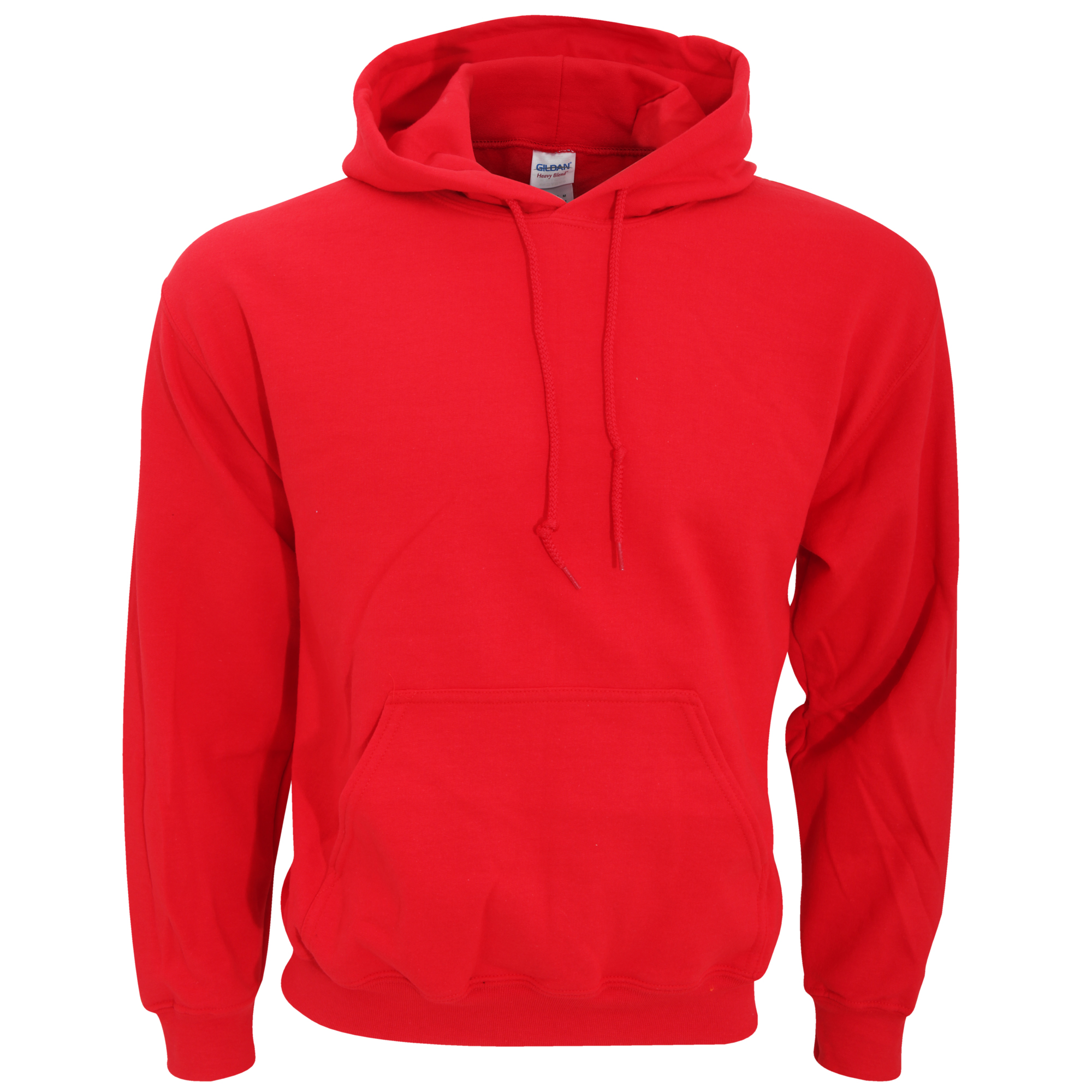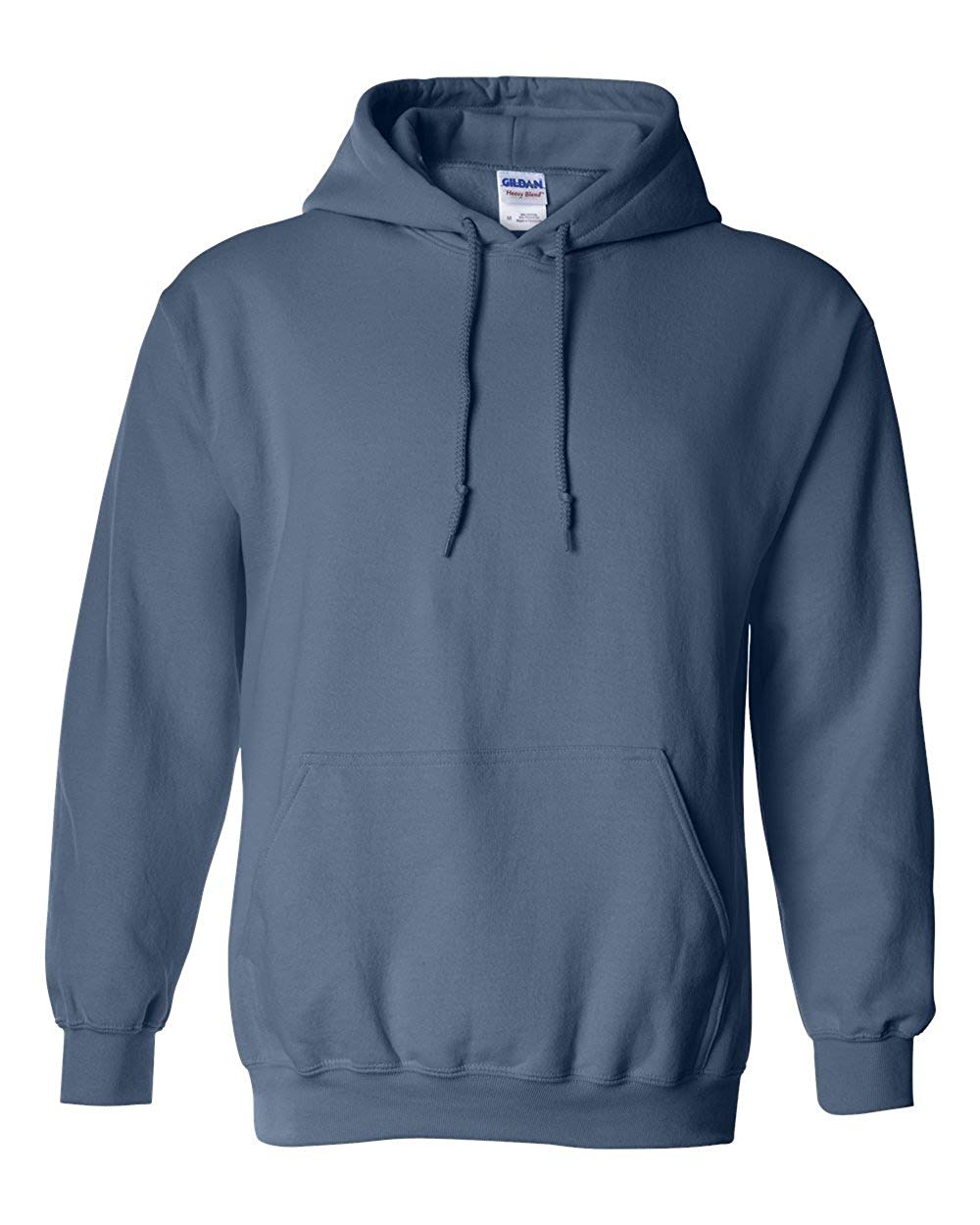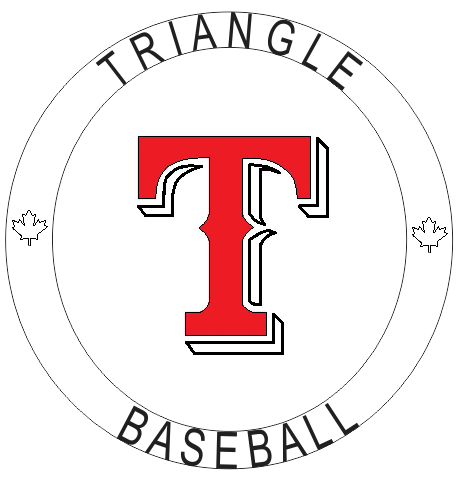 Date: November 6th, 2018

For - ALL DIVISIONS

IMPORTANT INFO - DIVISION PAGES

We would like to reiterate one of the REALLLLY important places to check out on our website before we open up Spring Registration and Winter Clinic Registration on November 14th.




This link in particular is to the 11U - Mosquito page but all others can be found under the "Divisions" tab on this website.




These pages will provide you info on...




- Division Age requirements 




- Registration dates 




- Registration costs




- Approximate level of commitment





- Approximate location of practices/games




- How long is the season




- What equipment your child needs




-

Volunteer requirements





- Fundraising requirements





- Division Coordinator contact info 




So please take the time to read the division page that applies to you as it should answer almost every question you might have.




Cheers




- TAA













Date : November 3rd, 2018
For : Peewee and Bantam AA
2019 AA Assessments

For all interested parties, we will be opening up registrations for both AA Assessments on November 14th along with our Spring Registration and Winter Clinics.  Just a reminder that you must be registered in your respective division BEFORE you can attend the AA Assessments.

Date : November 2nd, 2018
For : All Divisions
2019 Spring Registration & 2019 Winter Clinic Registration
With Fall Baseball done and the World Series over it officially marks the end to the 2019 Baseball season!  Now to focus on cold ice rinks and wet soccer fields to get us through until our 2019 Spring season but first some business to take care of....
Starting November 14th we will be opening our Early bird portion of our Spring registration which will run until December 14th. Link here - 2019 Spring registration . 
We are once again offering the chance to buy out your Purdy's fundraising duties and your Volunteer duties during the registration process if you don't want to take part.  We are also offering you the chance this year to "buy In" to the Purdy's fundraising.  Instead of having to provide a cheque for chocolates later you can buy it now while your paying for everything else online...a cheque for volunteer duties for those who want to do a shift and work off their duties will still be required at a later date.  Please read the descriptions carefully when prompted to purchase any of the add-ons during registration.
At the same time as we are opening our 2019 Spring Registration we are also opening up our Winter Clinic Registration.  Link here - 2019 Winter Clinic registration.  

Just a little tip, before you try to hit the big blue Register button that is screaming "press me" on any clinic, season or assessment that requires registration, first click on one of the big blue headings under the page you are on.  For example(pictured below), on the clinics tab you will find the listings for 2019 - AA Assessments, 2019 Spring Season House Assessments, 2019 Coaching Clinic and 2019 Winter Clinics.  Under these headings you will find a lot more information about the respective clinics, assessments etc. that should be able to answer any further questions you may have.
                               CLINICS TAB                                                      REGISTRATION TAB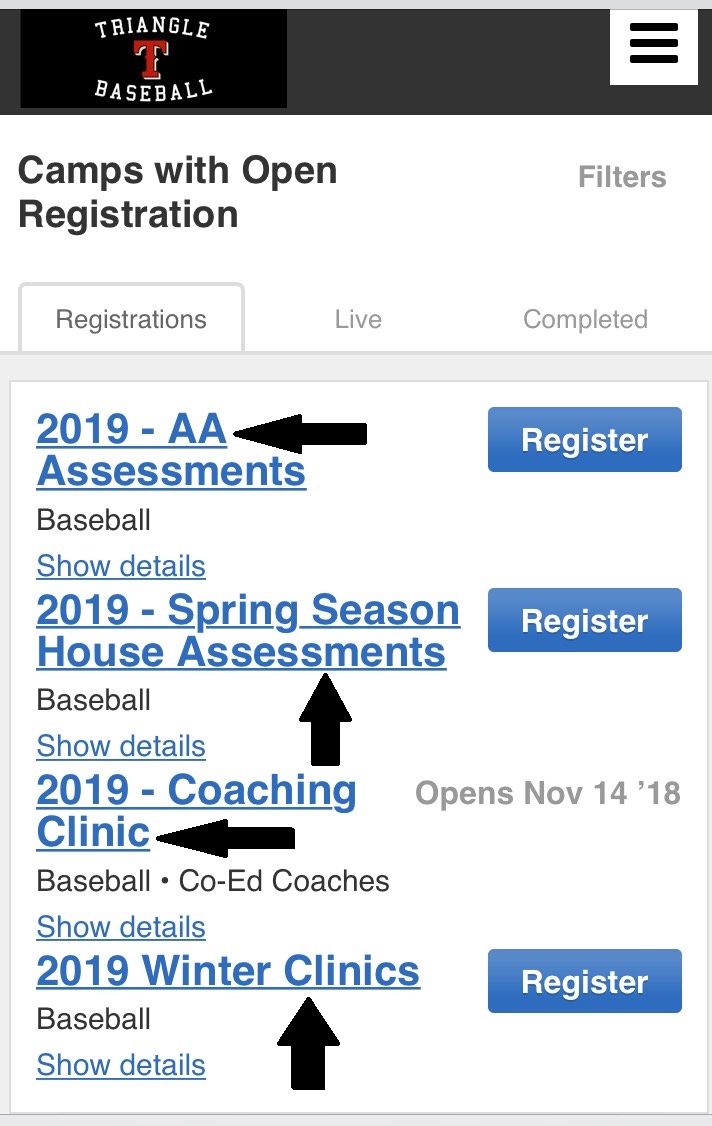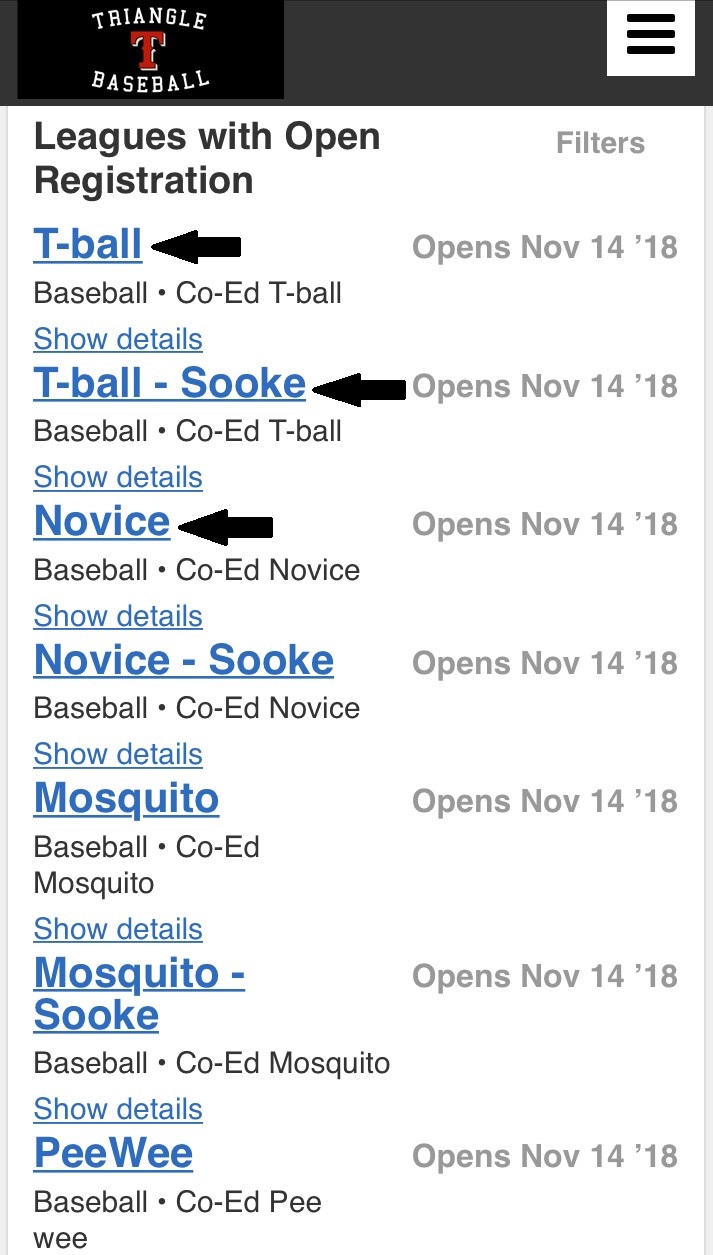 We have worked hard to add as much info that we think you will need to the website under the Divisions tab.  We have made a page for each age division from T-ball all the way up to Midget.  If you want to know how old your kid has to be to play in that division? It's on that tab.  If you want to know what nights your kid plays in that division? It's on that page.  If you want to know what size bat your kid is allowed to use? It's on that page.  So please before asking us, take a look at the page that applies to you.  
Lastly, this email is going out to our 2018 Spring distribution list so if you are no longer with us and would like to stop receiving email updates please reply to this email with the player to be removed and the parent who is the owner of the account. For a quick reference to this email and others following it keep an eye on our "upcoming" tab of our website as it will serve as our main noticeboard for up to date information.

Date : October 12th, 2018
For : All Divisions
2019 Spring Registration
We will be opening the Early Bird pricing period for our 2019 Spring Registration on November 14th.  The early bird period will run until end of day December 14th at which time we will be moving to our "Regular" price period starting on December 15th.  Early bird pricing equates to $25 off the regular price of spring registration.

Date : October 12th, 2018
For : All Divisions

2019 Triangle Baseball AGM

To be held Friday January 25th from 6-9pm in the Party Room @ Eagle Ridge Dry Arena. This is your chance to come and support our club and to offer some opinions on how we are doing and what you think we should/could be doing.  See where we stand financially, see what we have planned for the upcoming season and help vote in our board members...or take a position yourself :)