Date : MARCH 5th, 2020

For : T-ball to Bantam 

IMPORTANT UPCOMING INFO


Evening Triangle!

This email is a mix of things that we need to touch on quickly...

Our 9U Novice assessments are being held this weekend on the indoor turf at JDF Rec. You can come Saturday OR Sunday between 1:00 & 2:30pm. These assessments are necessary for us to build the most fun, equally balanced teams. Please register for these sessions under the â??assessmentsâ?? tab of our website.

Spring Registration Triangle Hoodie pre-sale. If you missed it while registering your children but would still like one, the pre-sale will be closing this Sunday evening. Please go to the â??Storeâ?? page of our website to purchase. Delivery is expected opening day April 4th.

Level 1 Umpire Clinics start next week! If your child is interested in taking the course please register for your membership at BCBUA.ca and sign up for the Westshore clinics.

Mosquito, Peewee and Bantam house divisions. Drafts were completed last Sunday and team lists were emailed to coaches today, expect some contact within the next couple days from your coach...except Sooke mosquito as teams are getting drafted in the next few days.

T-ball and novice divisions, teams will be put together March 14th and 15th so expect contact from your coach the Monday/Tuesday following.

Lastly for now...April 4th will be Opening Day! More info to follow on that.



Date : DECEMBER 6th, 2019
For : Mosquito/Peewee/Bantam Aged Players  
2020 Winter Clinic Information (Triangle & GVBA)
Afternoon Triangle Families,
Some info for you about Winter Clinics that are available to you this upcoming off-season. We will once again be running our own Winter Clinics January through March at JDF on the soon to be turfed dryland facility where curling used to happen. Those will be on a combination of Friday nights and Sunday morning/afternoons. There will be Peewee/Bantam sessions along with a Mosquito session, with 2nd Year Novice children able to join the mosquito sessions. The Peewee/Bantam sessions will be run by Jason Gibson of Triple A Sport Consultants while our Mosquito sessions will be run by Triangle Head Coach Seann Loudoun and a committee of other coaches from our organization. The link to the registration and dates available are at the link below.
Another option available is the GVBA, Greater Victoria Baseball Association, clinics that are being put on by the GVBA Technical Director Jason Leslie starting next week and running until Mid February. For more info on those clinics please follow the link below.
Space is limited in both of the options so registration in either is recommended sooner rather than later.
Cheers,
- TAA

Date : NOVEMBER 16th, 2019
For : COACHES
2020 COACH INFORMATION

A few things to touch on...
First off, sorry to those that this does not apply to but as we are transitioning from one season to the next we don't want to miss out on anybody from last years distribution list and any new people who have been added this fall or for spring registration. If you would like to be removed from this distribution list please follow the link at the bottom of this email.

High Performance Coach Application...

This is for those that are interested in taking on coaching duties for one of our "High Performance" teams such as our Peewee/Bantam AA teams, Mosquito or Peewee Prospect teams and even our Novice Summer All-Stars teams. If you would like more info on these teams please take a look under the "divisions" tab of our website. If you would like to apply, please follow the High Performance Coach Application link below and answer the questions, all applications MUST be submitted by January 1st. We will be looking to have the coach's picked and in place a few days later.  High Performance Coach Application

For all individuals looking to coach on a regular spring house ball team...
We have 2 coaching clinics that we are putting on in February along with some NCCP Certification clinics being put on by GVBA, both we HIGHLY recommend you signing up for. If you plan on being a Head Coach, Assistant Coach or even a dugout/practice helper....you can learn some great tools for all positions. For the NCCP Clinics, we do reimburse coach's for the cost of the clinics so please keep your eyes peeled as more info is made available. Our in house coaching clinics are now live on the website and ready for you to register here... Triangle Coach Clinic Registration
Coach Registration...
Even though you marked off the "I am interested in helping with..." box during your child's registration we would love for you to take 5 minutes to register yourself in the Coach (2020) division so we can keep in better touch with our coach's directly with important info like the stuff we talked about above. This applies to all Head Coaches, Assistant Coaches or our dugout/practice helpers. The direct link to that registration is here... COACH REGISTRATION 2020

Lastly, Criminal Record Check's...
A MUST have if you are in a position of supervision over children in Triangle Baseball. BC Minor Baseball requires a CRC done every 12 months and it is super easy to do! Follow this CRC LINK to get it done, it takes 5 minutes!
If you have any further Coach Questions please email our Triangle Head Coach Seann Loudoun at mcgillicudyventures@hotmail.com
Cheers,
- TAA

Date : SEPTEMBER 24th, 2019
For : ALL DIVISIONS
2020 REGISTRATION INFO
That's right, we are already talking about it! Opening November 1st, 2019 will be our early bird registration period for our 2020 Spring Season. Please visit our registration page for more information.
- TAA

Date : JULY 17th, 2019
For : NOVICE/MOSQUITO/PEEWEE/BANTAM  
2019 FALL BALL INFORMATION 
FALL BALL REGISTRATION!!
You guys have been emailing us quite a bit asking for info and we finally have some.  As of right now (July 17th) you can register for Fall Ball on our website under the registration tab.
A few things about fall ball....
1) REGISTRATION -  Open from now until August 21st. August 21st is a hard end date so please prepare accordingly.  We have made this date as late as we can to ensure that teams are formed, the jerseys arrive in time, the fields are scheduled and our umpires are ready to go.
2) WHICH DIVISION TO REGISTER IN - Please regsiter in the division that your child played in during this past spring season, no exceptions.  
3) REQUESTS - We do not take requests in these divisons however we do know there are extenuating circumstances to accomodate medical concerns or other special needs. IF this is the case please contact our player Todd Talbot at taaplayeragent@gmail.com to submit your request.  Please be aware that it is not a guarantee but only a request, a request that we will do our best to fulfill.  We will ONLY be taking requests sent to Todd at the email address provided.
4) GAMES/DATES/TIMES -
- The opening weekend of fall ball will be September 7th and will run until approximately the middle of October, maybe thanksgiving weekend or the 20th/21st. Until we get closer and see how many kids actually sign up those end dates could be a bit fluid.
- NOVICE and MOSQUITO : Game times for Novice and Mosquito SHOULD be the same as they have been the last couple years with 1pm games for Novice and 3:00 or 3:30 games for Mosquito. Some weekends they will have 1 game on a Saturday OR Sunday and some weekends a game on Saturday AND Sunday.
- PEEWEE :  it will be a bit different than the last couple years. Games are usually played at night under the lights at Lambrick on the weekends with the odd weeknight game thrown in there.  This year Lambrick is closing for some upgrades at the end of September which will mean the last couple weeks of the Peewee fall season will have mid afternoon games at other parks. 
Each of these divisions will get about 6-8 games.  Games for ALL FALL DIVISIONS will be an interlock schedule meaning they could be at our fields or other clubs parks. Practices will also be a bit fluid as well. With Soccer, hockey and other sports seasons in full swing attendance can be hit or miss. That being said, some coach's practice more than others but practice times are for the most part optional but we encourage you to make as many as you can.
5) COST - We have set prices at the following amounts for this season...
Novice $85
Mosquito $100
Peewee $110
These fall ball registration costs reflect less than half the amount paid for spring registration yet you are getting still getting 1/2 to 2/3 the amount of games.
For any of you that are interested in Bantam fall ball please contact our registrar Desiree at triangleregistrar@gmail.com to get added to a waitlist.  Typically we don't ever have enough to form a team ourselves but other parks who end up being short a player or two come looking for bodies to fill roster spots.
Hopefully this answers all the questions you might have about fall ball but if not please let us know.
Cheers,
- TAA

Date : JUNE 1st, 2019
For : ADULTS OF ALL DIVISIONS
TRIANGLE BASEBALL"S FUNDRAISING DANCE
Don't be that person and miss out on a fun night....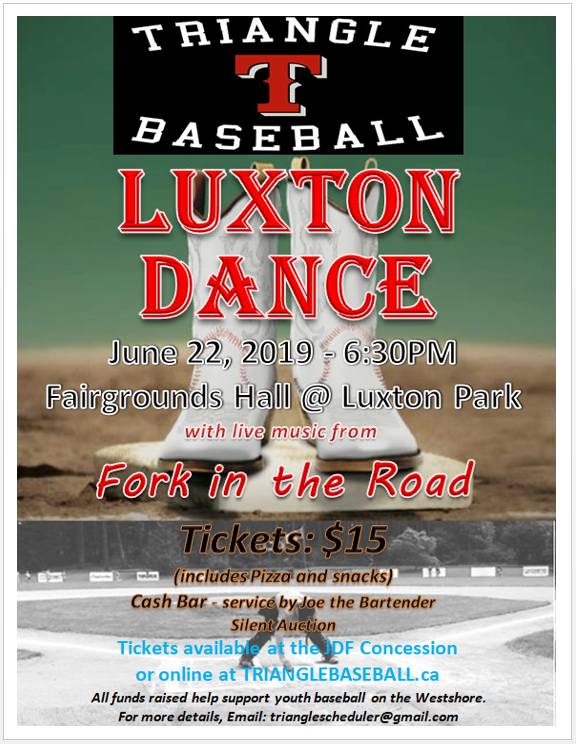 Date: JAN 4th, 2019

For - ALL DIVISIONS

2019 INFORMATION
Happy New Years everybody!
Now that we have had a few down days post Christmas and New Year's it's back to baseball stuff :) 
So a couple of important things to touch on...
Our 2019 Triangle Baseball Annual General Meeting is fast approaching on Friday January 25th.  It is being held in the Party Room at Eagle Ridge Dry Arena from 6:00 - 9:00PM.  Now we have communicated the need for people to attend this meeting already but we feel that we needed to say it again. A large portion of the funding we receive from the province is tied to our gaming grants, the gaming grants that are directly affected by the "buy in" we have from our organization amd it's members.  If we report a huge attendance at our AGM the gaming board supports us accordingly, we report an empty room at our AGM and clearly nobody cares about baseball so why would they bother supporting us with a large grant.  If we don't get those grants that money has to come from somewhere and that somewhere is from your wallets when you have to pay higher registration fees.  Just for the record, that's NOT what we want and we are sure you guys are in the same boat.  If supporting our club isn't quite enough of a reason to come maybe you want to come for the door prizes?  Kirby's Source For Sports Gift cards, Royal Bay Bakery, The Beachhouse Restaurant and a free registration! Oh and some pizza...while quantities last.  Also, please follow along on our Facebook Page event for our AGM for more info.
If joining our executive board is something you guys might be interested in doing we will have a few open positions this year in some key roles as those previous exec's have aged out.  Positions Like President, Vice-President, Secretary, Sponsorship, T-ball Coordinator, Player Agent, Uniform Coordinator, Umpire in Chief, Umpire In Chief Asst are all positions looking to be filled.  Follow this LINK to see a list of our positions and what they entail.
Second topic to point out is a Coaching Application deadline.  For those that are looking to Head Coach or Assistant Coach either one of our Peewee or Bantam AA teams please fill out the application HERE by the January 31st deadline.  With AA Assessments being held on February 10th we are looking to have coach's picked before those assessments.
Lastly, we are about to start our Winter Clinics this weekend we do have a few spots left in both the mosquito sessions as well as the peewee/bantam sessions so sign up before it is too late.
Here is a LINK to the winter clinic registrations.
We hope to see you this weekend at the clinics or at our AGM!
Cheers,
- TAA

Date: Dec 31st, 2018

For - Novice to Bantam (All divs requiring Assessments)

2019 Triangle Assessments
With house assessments opening up tomorrow, January 1st you will now be able to book your spot in our Triangle Assessments.  Attached is general list of what to expect from all divisions requiring assessments.


https://docs.google.com/document/d/e/2PACX-1vREvGM...

Date:

November 10th, 2018



For - ALL DIVISIONS



TRIANGLE HOODIE PRE-SALE





We

will once again be doing a pre-sale during our 2019 Spring Season but to get a jump on things we are doing a hoodie pre-sale during Spring Registration that opens November 14th.  You will be prompted with an option to purchase a hoodie during registration.  We will be taking orders for these hoodies up until early to mid march to ensure we will have them ready for the first week or two of the season.  The hoodies will be at a cost of $25, most likely $10 or more less than they will be during the later pre-sale so it is a good time to grab them.  They will come in the color options, Black, Red or Grey.  If you don't decide to purchase during registration and change your mind later, the hoodies will be available for a standalone purchase in our STORE page of our website.

*Excuse the poor quality logo, this is only the concept drawing!  Logo's are getting finalized this week :)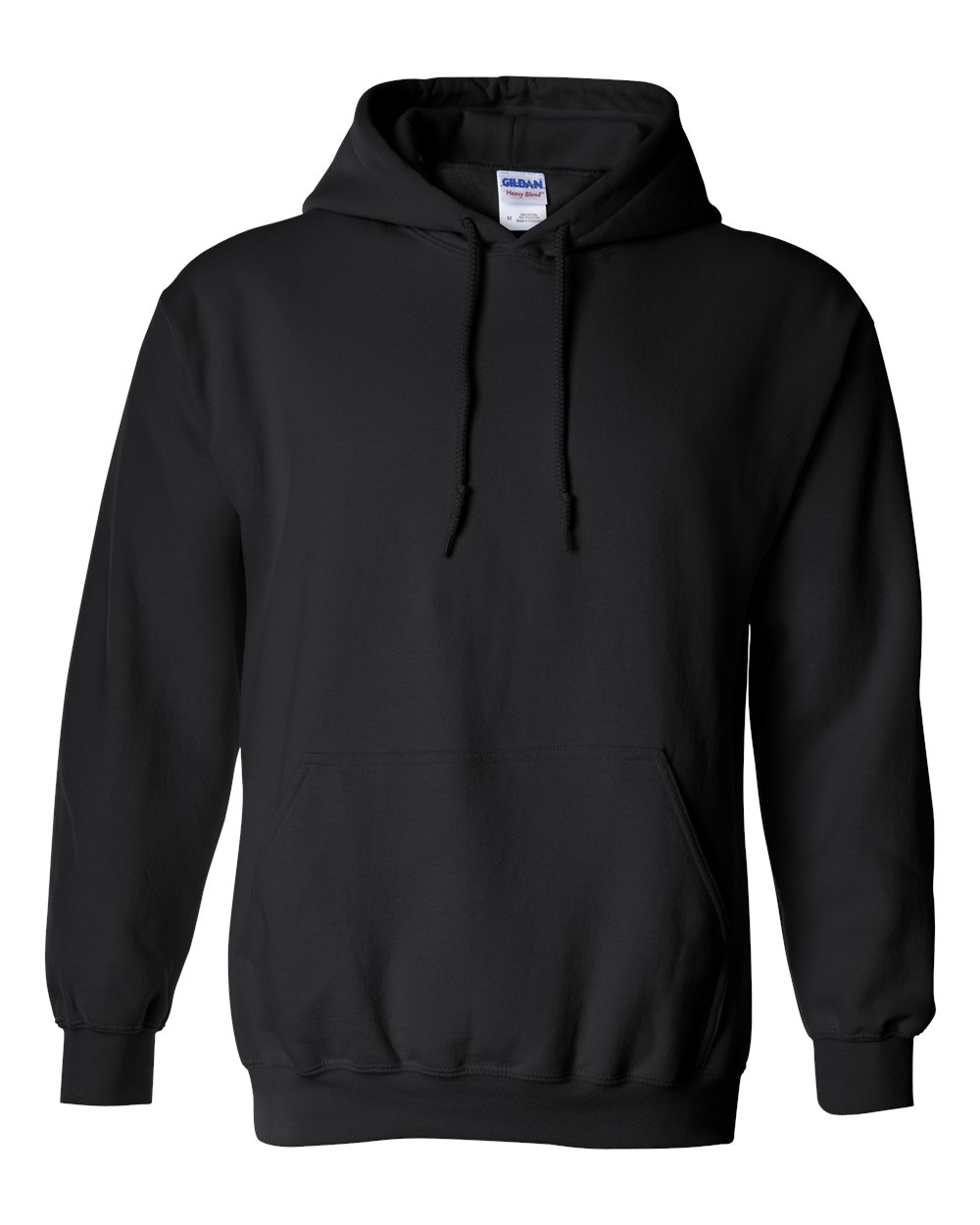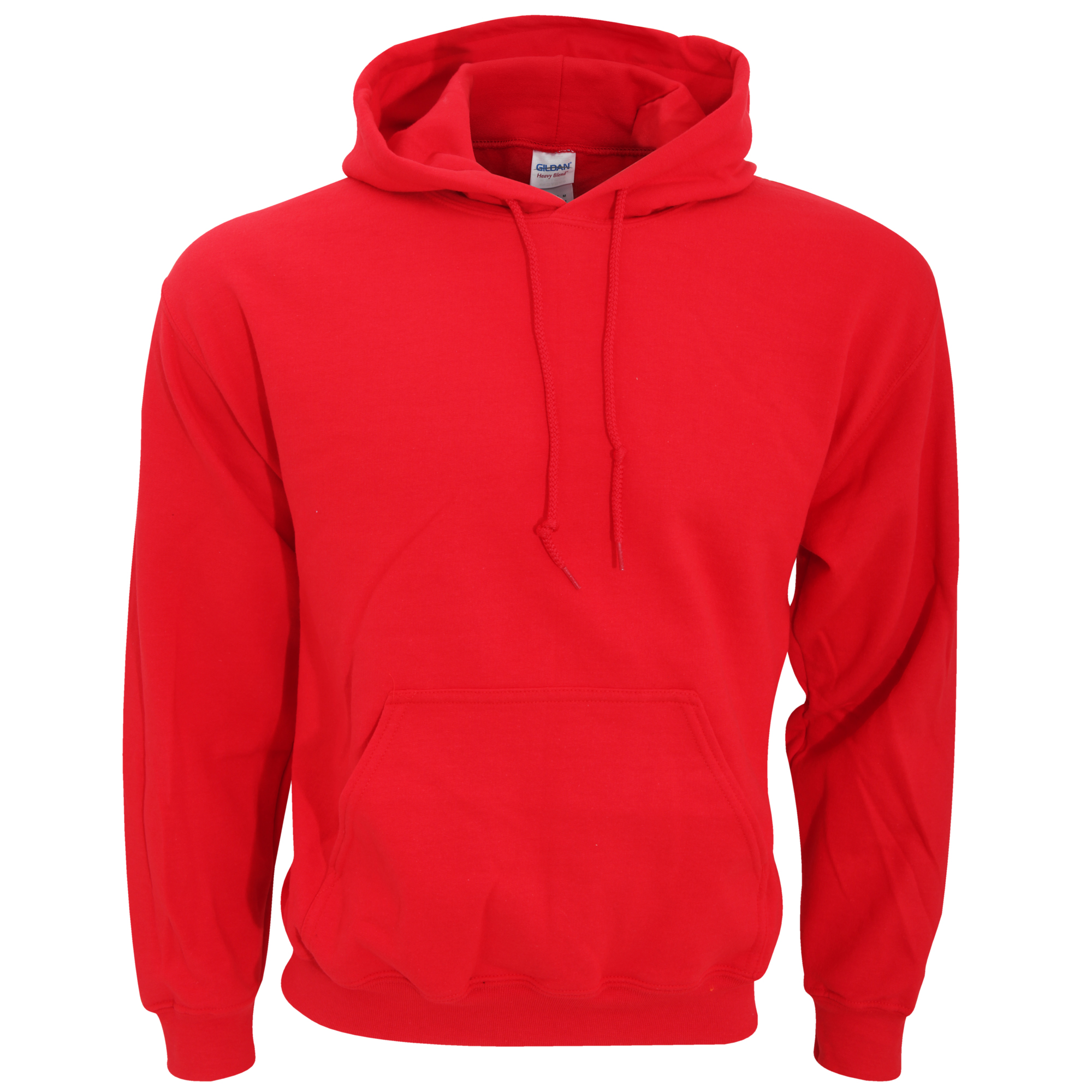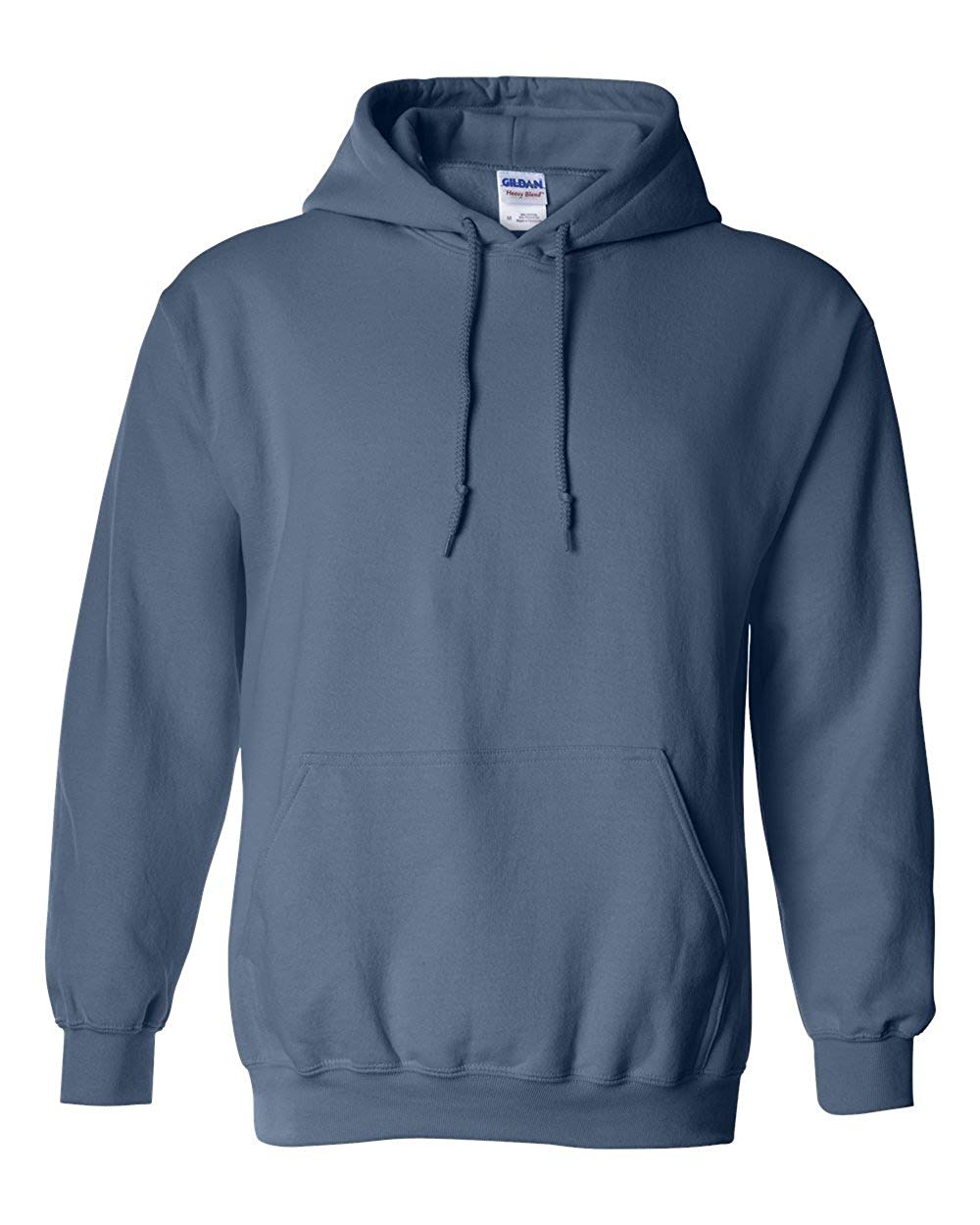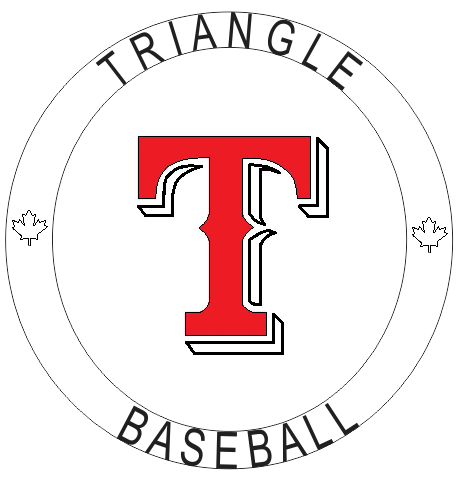 Date: November 6th, 2018

For - ALL DIVISIONS

IMPORTANT INFO - DIVISION PAGES

We would like to reiterate one of the REALLLLY important places to check out on our website before we open up Spring Registration and Winter Clinic Registration on November 14th.




This link in particular is to the 11U - Mosquito page but all others can be found under the "Divisions" tab on this website.




These pages will provide you info on...




- Division Age requirements 




- Registration dates 




- Registration costs




- Approximate level of commitment





- Approximate location of practices/games




- How long is the season




- What equipment your child needs




-

Volunteer requirements





- Fundraising requirements





- Division Coordinator contact info 




So please take the time to read the division page that applies to you as it should answer almost every question you might have.




Cheers




- TAA














Date : November 3rd, 2018
For : Peewee and Bantam AA
2019 AA Assessments

For all interested parties, we will be opening up registrations for both AA Assessments on November 14th along with our Spring Registration and Winter Clinics.  Just a reminder that you must be registered in your respective division BEFORE you can attend the AA Assessments.


Date : November 2nd, 2018
For : All Divisions
2019 Spring Registration & 2019 Winter Clinic Registration
With Fall Baseball done and the World Series over it officially marks the end to the 2019 Baseball season!  Now to focus on cold ice rinks and wet soccer fields to get us through until our 2019 Spring season but first some business to take care of....
Starting November 14th we will be opening our Early bird portion of our Spring registration which will run until December 14th. Link here - 2019 Spring registration . 
We are once again offering the chance to buy out your Purdy's fundraising duties and your Volunteer duties during the registration process if you don't want to take part.  We are also offering you the chance this year to "buy In" to the Purdy's fundraising.  Instead of having to provide a cheque for chocolates later you can buy it now while your paying for everything else online...a cheque for volunteer duties for those who want to do a shift and work off their duties will still be required at a later date.  Please read the descriptions carefully when prompted to purchase any of the add-ons during registration.
At the same time as we are opening our 2019 Spring Registration we are also opening up our Winter Clinic Registration.  Link here - 2019 Winter Clinic registration.  

Just a little tip, before you try to hit the big blue Register button that is screaming "press me" on any clinic, season or assessment that requires registration, first click on one of the big blue headings under the page you are on.  For example(pictured below), on the clinics tab you will find the listings for 2019 - AA Assessments, 2019 Spring Season House Assessments, 2019 Coaching Clinic and 2019 Winter Clinics.  Under these headings you will find a lot more information about the respective clinics, assessments etc. that should be able to answer any further questions you may have.
                               CLINICS TAB                                                      REGISTRATION TAB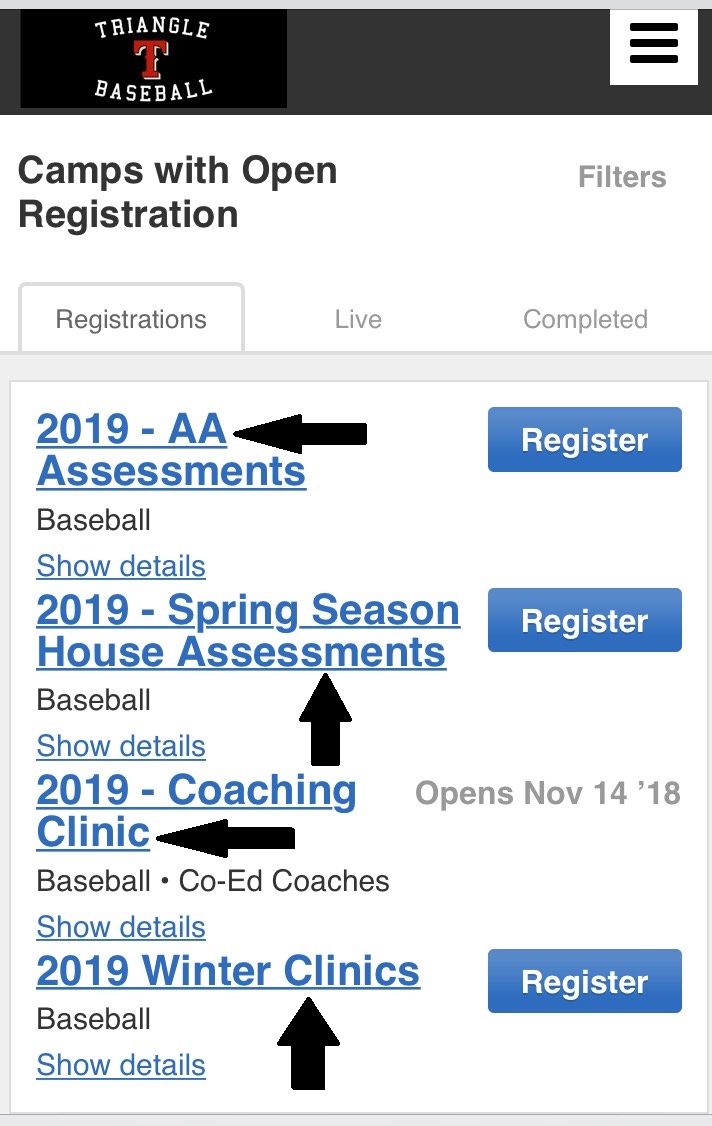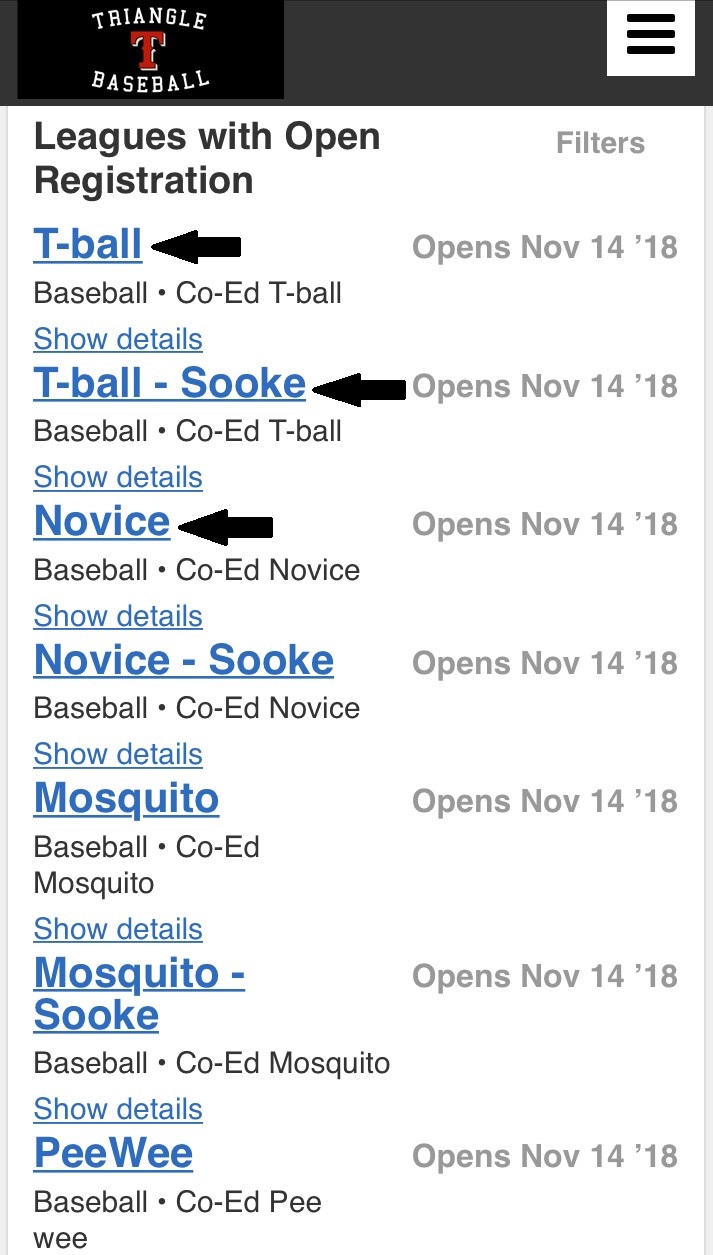 We have worked hard to add as much info that we think you will need to the website under the Divisions tab.  We have made a page for each age division from T-ball all the way up to Midget.  If you want to know how old your kid has to be to play in that division? It's on that tab.  If you want to know what nights your kid plays in that division? It's on that page.  If you want to know what size bat your kid is allowed to use? It's on that page.  So please before asking us, take a look at the page that applies to you.  
Lastly, this email is going out to our 2018 Spring distribution list so if you are no longer with us and would like to stop receiving email updates please reply to this email with the player to be removed and the parent who is the owner of the account. For a quick reference to this email and others following it keep an eye on our "upcoming" tab of our website as it will serve as our main noticeboard for up to date information.


Date : October 12th, 2018
For : All Divisions
2019 Spring Registration
We will be opening the Early Bird pricing period for our 2019 Spring Registration on November 14th.  The early bird period will run until end of day December 14th at which time we will be moving to our "Regular" price period starting on December 15th.  Early bird pricing equates to $25 off the regular price of spring registration.


Date : October 12th, 2018
For : All Divisions

2019 Triangle Baseball AGM

To be held Friday January 25th from 6-9pm in the Party Room @ Eagle Ridge Dry Arena. This is your chance to come and support our club and to offer some opinions on how we are doing and what you think we should/could be doing.  See where we stand financially, see what we have planned for the upcoming season and help vote in our board members...or take a position yourself :)